With the real estate market doing some interesting things these days we thought we would ask former Hollywood Park President and local realtor, Matt Bistis to weigh in on what is happening in the neighborhood and to offer suggestions on improving our home's value.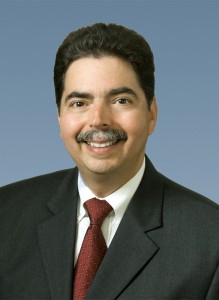 As a longtime resident and Realtor in Hollywood Park, I've been asked to comment on two concerns which may be of interest to the neighborhood.  The first is a quick snapshot of the current Real Estate market.  The second is to suggest some ideas on how to retain and improve the value of your home.
The current market can be described as a Seller's Market.  That occurs when the number of homes for sale can typically sell in less than 3 months.  We're quite a bit below that level.  We hardly have 1 month; and it is common to get multiple offers within the first week if the home is reasonably priced and marketed well.
So what is "reasonable" for our neighborhood?  Lately that's been changing weekly, with prices rising at a fast rate.  Let's assume your home is in very good condition & has been updated for today's buyers.  They like central heat & air, remodeled kitchens with dishwashers & stainless steel appliances, refinished wood flooring, updated bathrooms, newer roofs, easily maintained yards, & dual pane windows.
The 2 bedroom 1 bath home that was valued less than $200,000 at the end of 2012 is likely to sell for 20-25% more today.  Add a family room, another bedroom & bathroom and you could be in the $300,000+ range!
As for suggestions on improving your home's value, refer to the list above for the "big ticket" items.  Otherwise, some low cost/high impact items are clean windows, fresh paint (including the front & back steps/porch), de-cluttered rooms, and free of smoke & pet odors.  Proper staging or just rearranging things can also do wonders.
For more ideas, feel free to consult with me (buyers too!) about homes anywhere, but especially Hollywood Park.  My contact info is mbistis@golyon.com or call 798-0822.  I am a Business Member of HPNA and a past President of the Board.  See you at the next HPNA event!