Working to improve Hollywood Park since 1992.
HPNA Mission
To enhance the livability of the HPNA neighborhoods by establishing and maintaining open lines of communication with various government agencies, businesses, and other organizations.
To act as liaison for the HPNA neighborhoods with various government agencies, businesses and other organizations.
To provide an open process by which all residents of the HPNA neighborhoods may involve themselves in the affairs of the neighborhoods.
To promote greater cooperation, communication, understanding, and mutual support among residents of the HPNA neighborhood.
---
Board of Directors
There are nine members on the Board of Directors (Board) who are elected to staggered two–year terms. The Board is responsible for managing the affairs of HPNA and is accountable to the membership. The Board is charged with seeking input from the members in developing HPNA policy or procedures.
The Board meets at least once a month. These meetings are open to HPNA members; however, only Board members may vote.
---
2020 HPNA Board of Directors
Jeff Lidicker, President
Jeff as lived in Carlton Tract since 2017. He chose the neighborhood out of the entire Sacramento area for its walkability, proximity to downtown, and the diversity of the residents and businesses. He walks to the light-rail station most days for his commute. Jeff sees the neighborhood as the perfect location to live life with tremendous potential for an even more livable, walkable, bikable, shaded, and valuable community. As a board member, he would like to foster and spread this vision forward as well as raise the awareness of our community's needs and particularities with the City of Sacramento.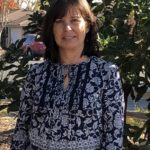 Jannelle Rattigan, Vice President
Jannelle has enjoyed being a Hollywood Park resident since she first moved to Sacramento. Having lived in rural and urban areas, she appreciates the calm neighborhood setting with the added benefits of accessible transportation options, local shopping, and nearby parks. She looks forward to working with the board and meeting more of her neighbors. Though she is new to the Board, she has assisted with the July 4th Parade, Ice Cream Social / Movie Night, Holiday Bow project, and the newsletter distribution.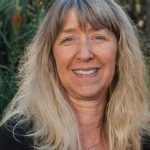 Debbie Keller, Treasurer
Debbie Keller has been a resident of Hollywood Park since 1992 and was previously on the HPNA Board from 2002 to 2009. She has taken on the duties as Treasurer, maintaining HPNA membership and assisting with newsletter advertising. Debbie is happy to be back on the Board to meet new neighbors, help with neighborhood events and assist in any way to help make our neighborhood safer. Debbie works in the legal field and is also the executive director of a local legal organization.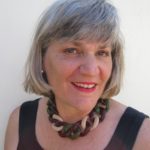 Julie Scheff, Secretary
Julie Scheff chose Hollywood Park as her home base in 2017, after moving from Oakland. She likes the neighborhood's convenient location, good schools, diverse backgrounds, its city amenities such as the Belle Cooledge Library and the community center. Also wonderful is its access to great businesses such as Oto's and Raley's plus lots of great ethnic cuisines within walking distance. She was pleasantly surprised by the community's activism, such as tree planting, the annual ice cream social and generally the spirit of the HPNA for lifting the quality of life in the neighborhood. To reach Julie, please email info@hollywoodpark95822.org
Kathy Spitzer, Officer
Kathy, a native Sacramentan, and lifetime Hollywood Park resident, has re-joined the HPNA board after an eight year hiatus. "It was time to step back in and help keep Hollywood Park the great neighborhood we all love" she said. You've probably seen her walking the 'hood.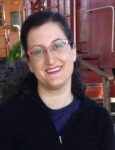 Megan Lane, Officer
Megan has lived in Hollywood Park since 2011. She loves how family friendly the neighborhood is. Megan works as a labor consultant for the state Senate but finds time to do other things like go camping, travel to far away places, and play with her mini dachshund.
Laurie Dishman, Officer
Laurie has lived in Hollywood Park her whole life– 24 years with her parents on 23rd Avenue. Now she has been on Carmen Way for 24 years. She chose her house because her grandparents lived 2 houses away and it was the street where her Dad grew up. So she is second generation born and raised and living in Hollywood Park!!! She is looking forward to working with the board for Hollywood Park and helping our community continue to be the best place to live.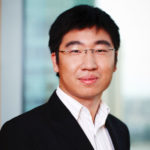 Vincent Xu, Officer
Vincent has lived in Hollywood Park since March, 2019. He enjoys the friendly neighborhood and its walkability to groceries and other businesses as well as the diversity here. After attending some neighborhood events when he first moved to Hollywood Park, he felt he should do more to make a contribution to this lovely community. As a board member, he is committed to making sure the spirit of helping each other lasts. In his professional career, Vincent is a Realtor for Lyon RE and hopes to also use these skills to benefit our community. Finally he is looking forward to making new neighborhood friends.
---
COMMITTEES
HPNA committees meet regularly to help with projects in the neighborhood. Members are welcome to serve on the following committees and/or volunteer their time to help make things better in Hollywood Park.
Business Committee
Communications Committee
Events Committee
Membership Committee
Neighborhood Improvement Committee (NIC)
Land Use and Development
Safety Committee
Sign Committee