The Sacramento Office of Arts + Culture recently launched a new citywide mural program, bringing community murals to each council district in the city. Thanks in large part to building owners Beilei Zhang and Amy Chan, and the persistence of Hollywood Park resident Erin McSlavkin, the mural for District 5 will be right here in Hollywood Park!
"This pilot program came directly out of discussions with the community when creating the City's Creative Edge plan and Cultural Equity plan around infusing arts and culture into our neighborhoods and city council districts in Sacramento," said Donald Gensler, the City's public art project manager. "This is an exciting opportunity to bring community and artist collaborations to each district."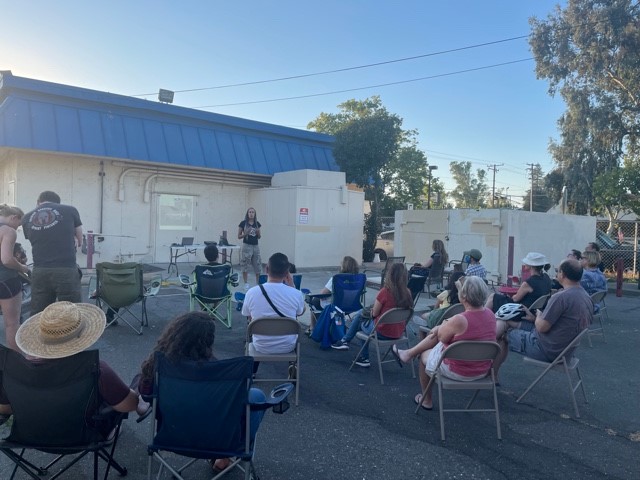 The new mural will be going up on the big white wall at 4611 Freeport, and is set to be completed by the end of 2021. The incredible team of artists selected for our site – Jaya King (lead), Nicole Keith, Uli Smith, and Amy Zin Zhang, are already hard at work, and hosted the first Community Input Meeting at the mural site on 7/27 with an incredible turnout from the neighborhood. They'll also be planning a Community Paint Day (date TBD), for Hollywood Park neighbors to show up and help paint.
Lead artist Jaya King said, "I'm thrilled to be working with the Hollywood Park neighborhood for our District 5 mural. Being able to connect with members of the community is an integral part of this project. Getting to know everyone, hearing their stories, and laughing alongside them will help to shape the design I'm diving into. I have an amazing team and we're chomping at the bit to begin painting!"
For more information about the project and to share your ideas, email Erin McSlavkin – erin.mcslavkin@gmail.com