Mark your calendars! Our annual HP Neighborhood MEGA yard sale is happening this year on Saturday, October 1st at 7 am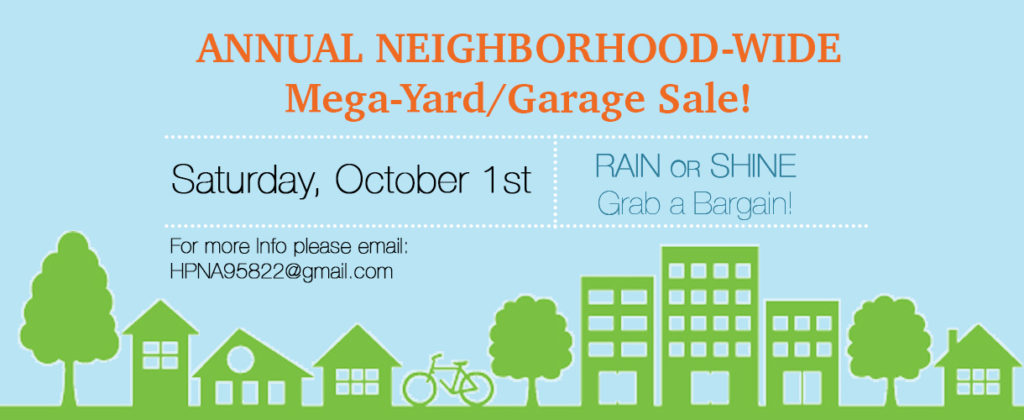 If you plan on having a yard sale that day, and would like to be added to the neighborhood map, please add your info HERE. The neighborhood map lists all the homes that will be having a yard sale that day and is distributed to neighbors to make treasure hunting in Hollywood Park easy and organized.
If you have questions please email hpna95822@gmail.com
Printable Map of participating neighbors HERE
Check out this awesome Garage Sale Guide for Pricing your items that we found online –  Happy selling!