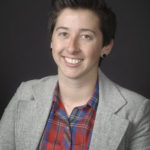 December 14th at 6:00pm
We invite all neighbors to join us to share a meal and some holiday cheer at the December meeting.  We will share some announcements about the new Raley's development and the neighborhood sign and hold an election for the HPNA Board of Directors (see article in this newsletter for details).  But we want the focus to be on neighbors getting to know each other and enjoying a sense of community spirit.
The Holiday Social will be a potluck.  Please sign up to bring a hot dish, side dish, dessert or drink by going to this link HERE!  
HPNA will provide plates/napkins/utensils and is also arranging some festive additions like live music and holiday decorations. With your help this will be a wonderful opportunity for neighbors to get together!
Also, HPNA invites you to participate in our canned food drive to support families in need in our community.  We will be gathering non-perishable food items at the meeting to donate to the Sacramento Food Bank.  Suggested items:
Whole wheat pasta

 Canned fruits, vegetables, beans

Canned meat, tuna, chicken

Dry grains and beans

Low-sugar/high fiber cereals

Snack bars, fruit cups, peanut butter, nuts

Soups

Juices

Baby food